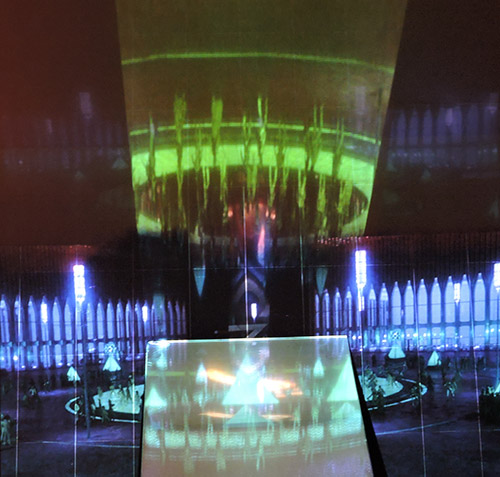 nightmare [pre-c.g.i.]
Celeste Gainey
The World Trade Center
is Emerald City, electric's
loading in, miles of mis-
labeled cables; I keep
shouting into my walkie-talkie,
We need to get organized!
A block-long generator
catches fire, FDNY shows up—
tries to shut us down—
You making a movie here?
So many 9-light fays needed,
we fly more in from London,
the fountain's somehow
a dance floor but the lights
below—going Green! Red!
Gold!—don't dim, the
Lightflex won't work.
The night's cold & long,
wind whipping the towers,
Michael & Diana huddle
in Eddie Bauer down,
Nipsy Russell's in agony—
his Tin Man costume's too
tight, Toto's never in the shot.
Mr. Lumet doesn't care,
he's in the middle of
a divorce, he's not waiting
for some mutt; the yellow
brick road's made of
crappy linoleum, we're
tired & confused.
I want to lie down
in the warmth of
the 9-lights blasting
the lobby of Tower 1;
HAIR's shooting
up in Central Park—
our crew's sure it's
going to be a flop.